Turbo and Fancy Pups
Born June 6, 2019
These pups are sold.
Left: Orange Ribbon Girl. Right: No Ribbon Boy.
Pups in their new homes

Left: Remi heading to MI

Right: Charlie settled in Iowa

Below: Kanai waiting for her flight to KS
Pups at 5 weeks

Left: The boys

Middle: Yellow, Red and Blue girls

Above: Orange and Green girls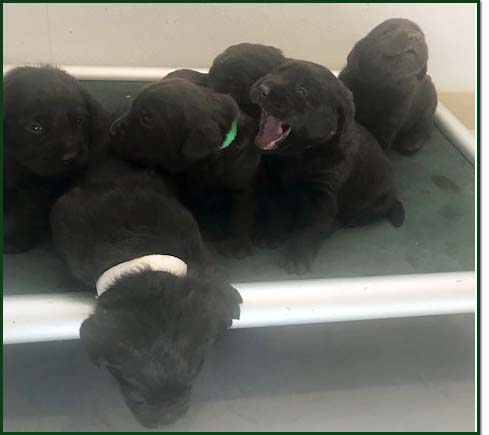 Pups at 3 weeks
Pups at 2 weeks. Left: boys. Above:Green, blue, orange.

Right: Yellow and Red
Pups at two days. The pup without a ribbon and white ribbon are the males.